NYC BY THE BLOCK: BLEECKER STREET
It is time for round three of our NYC by the Block. This month, we're featuring 

Bleecker Street

in the West Village, which is rather infamous for its hip boutiques.  As you walk, you stumble upon a myriad of cute stores from high fashion to luxury products.  Here are our top picks to guide you through the day.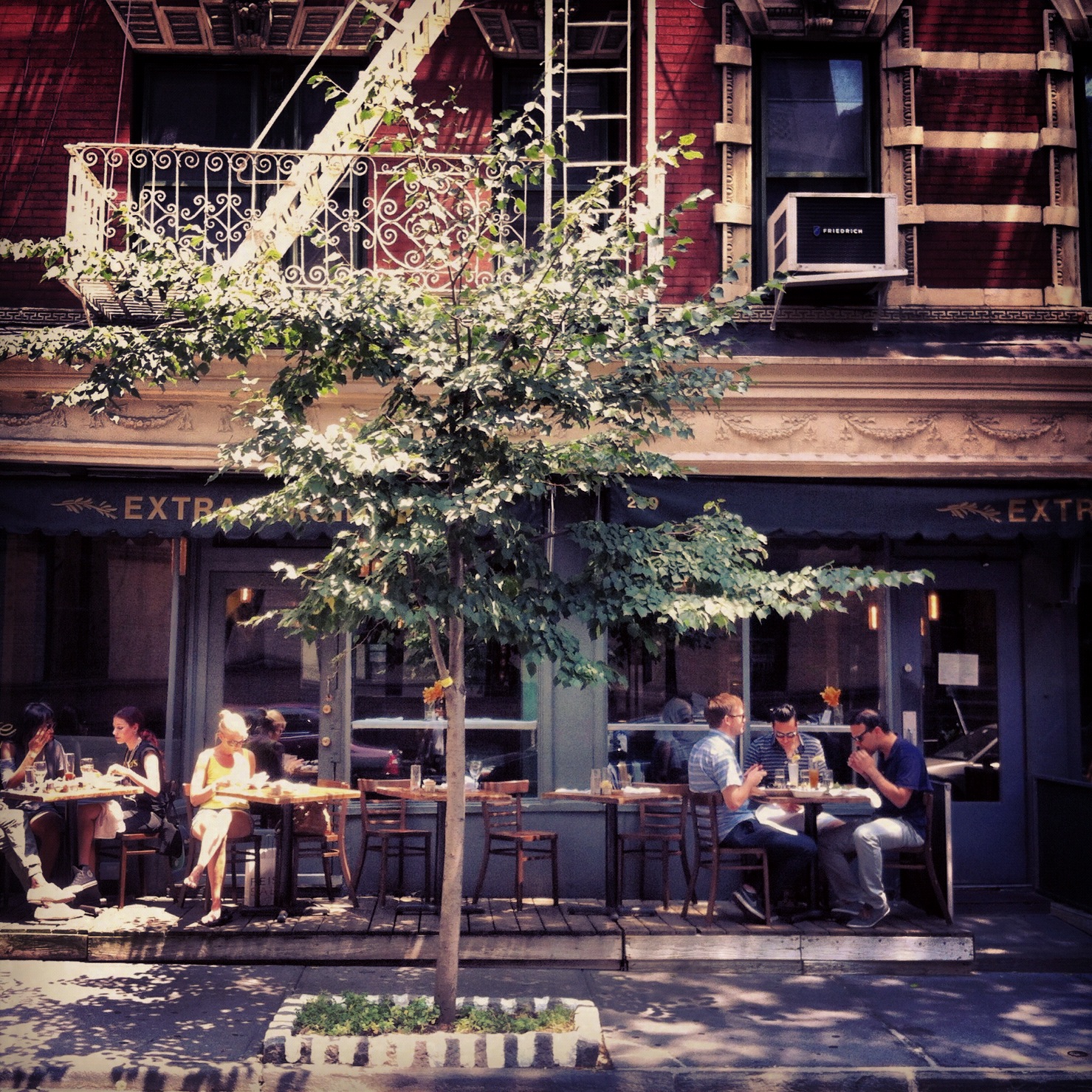 To start the day off right, we recommend brunch at L'Artusi, which is a cozy little Italian restaurant in West Village. It has two floors available for seating and even a chef's counter which overlooks the kitchen! L'Artusi is a great spot to enjoy brunch, lunch, or dinner (p.s: we highly recommend their bittersweet chocolate budino for dessert!)
228 West 10th Street
August is another must eat European restaurant in the heart of the West Village. From their cozy inside seating to the glass covered outside garden, August provides a calm atmosphere for lunch or dinner. It's also one of the five restaurants in NYC that still uses a wood burning oven, so don't miss out on their pizza!
359 Bleecker Street
When you go into Jack Spade, you will be blown away by the orderly displays around the shop. It's easy to spot what you need; whether it's a nice suit or a casual everyday wallet. Jack Spade provides everything a guy needs plus fun gifts for friends. We especially love their canvas bags–great for going to the boat, beach, or any outside activity!
400 Bleecker Street
| Store owner Colin Heywood |
The Bathroom, the cutest local apothecary, feels like you're walking into a very luxurious bathroom upon entering. For all of our travelers who forgot a toothbrush or want some nice bath products, check out this shop. The bathroom provides all the luxury bath and beauty products that will make you feel right at home.
94 Charles Street
Ralph Lauren RRL is a very sleek version of Ralph Lauren that is exclusively for the guys. From personal coat fittings to everyday attire, this shop is perfect. Even if you aren't in the mood to shop, please walk in the store and get inspired by the displays!
381-383 Bleecker Street
Part of designer Marc Jacobs' handful of shops in the West Village, Book Marc is very hype and only provides the best of the best editions of novels and books. If you want to catch up on your fashion, art, and photography history, this is the place to be. Also, find some Marc Jacobs goodies that are all under ten dollars!
400 Bleecker Street
A rustic shop that is filled from wall to wall with beautifully hand crafted hats, Goorin Bros, is the place to shop for that perfect beach hat or a nighttime fedora. You will also not be disappointed with the awesome service. For our NYC locals, Goorin has a "cocktail hour" on Thursdays with complimentary drinks and 25% off of any purchase!
337 Bleecker Street  
And last but not least, our

Christopher Suites

right around the corner on Christopher Street (hence the name!), the perfect place to get some rest after a long day in the West Village.

 
| Keep in mind this is for visual purposes, we recommend you look up the address for an exact location! |