01 Mar

Design & Decor Stores WE LOVE (SoHo)
Capellini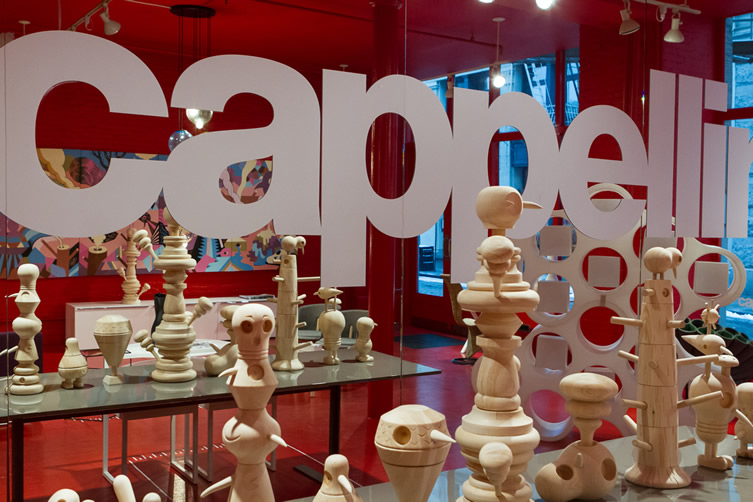 With designers such as Adam Goodrum and Andreas Brandolini, Cappellini is every creative's domain. We're especially fans of their chairs, such as the Cap Chair (Natural Hide Seat/1113 White Stained Ash Legs and Black Hide Seat/1113 White Stained Ash Legs). It's the perfect furniture piece to add flair to any New York apartment.
cappellini.it – 152 Wooster St
Kartell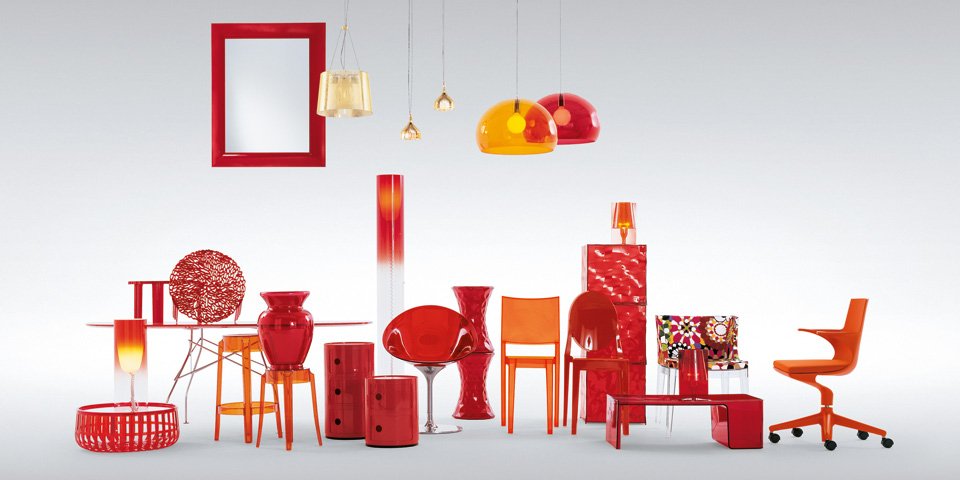 Tucked away on Greene Street is the color coordinated Kartell. Designers like Philippe Starck swear by their products. We love the wall clock Tic&Toc. Its transparent square box makes it both chic and innovative. And who can say no to that?
kartell.com – 29 Greene St
Ingo Maurer
Otherworldly meets sleek at Ingo Maurer. Their lighting design will transcend any space into a scene from some voguish sci-fi film. For something simplistic yet alluring, we love the Eddie's Son. It uses a halogen bulb that is covered by a transparent plastic drum lamp shade. Our only disclosure is that if you get it, your friends will want to have all future dinner parties at your abode.
ingo-maurer.com – 89 Grand St
Taschen
This German art-book publisher is the haven for all your design and artistic needs. From the vibrant and evanescent 20th century architectural book known as "The Bible," to "Mid-Century Ads," Taschen has something riveting for every creative out there.
taschen.com – 107 Greene St
Blu Dot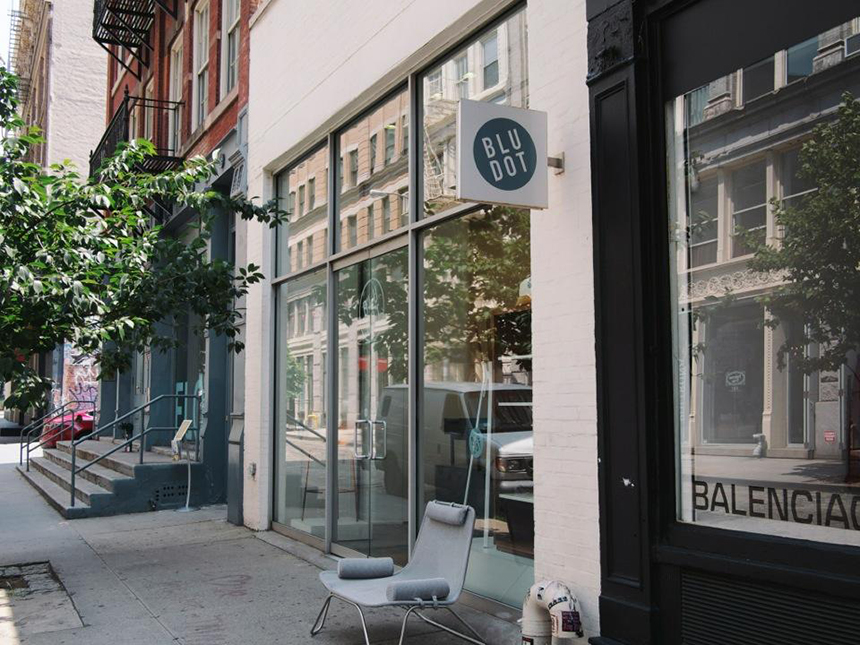 Do you love minimalism and nods at 1960's decor? Then blu dot is your one-stop shop. The fun and innovative Hitch Collection is one of their most popular lines. If you're a reader or just a book collector, then the Hitch Bookcase is a staple for your living space. And if you wanna get work done while you read, go for the Hitch Bookcase and Desk. Yes, that duo exists and we love it.
bluedot.com – 140 Wooster St
MoMA Design Store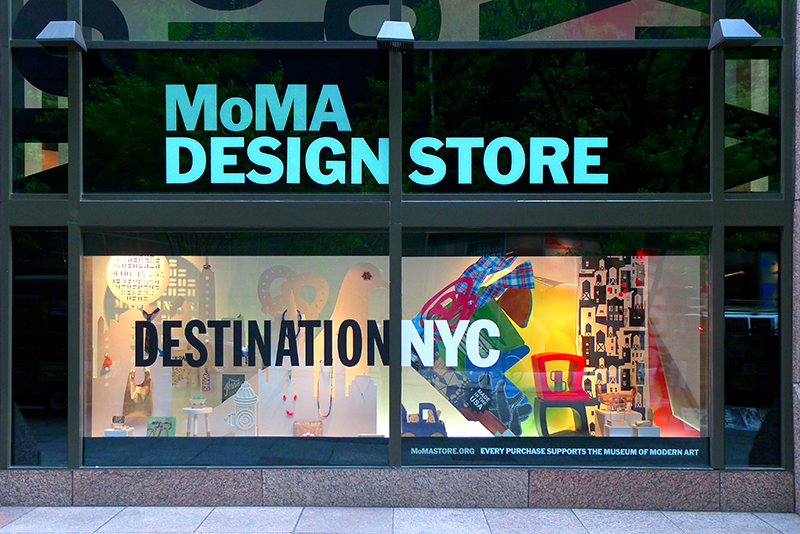 Need to spice up your workspace? Stop by the MoMA Design Store on Spring Street and Crosby Street. Their Two-Level Office Tray is your new best-and-also-extremely-organized-friend. This classic metal tray from 1961 will bring your back in time while also keeping you present as you meet those deadlines. Also, the Japanese characters on each tray indicate "in" and "out." Fun and a little bit mysterious.
momastore.org – 81 Spring St