16 Dec

Bars WE LOVE – Meatpacking District
Boom Boom Room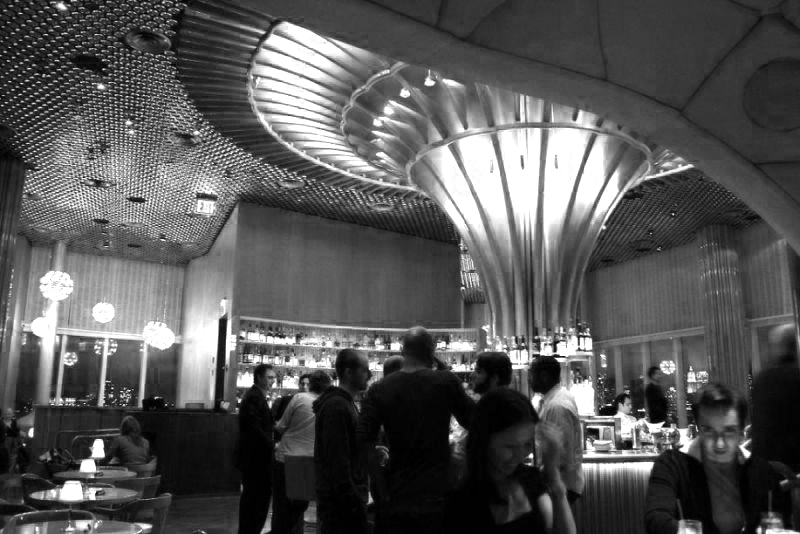 Best View
For the best view in Meatpacking, The Standard Hotel's Boom Boom Room is your spot. And while a breathtaking skyline doesn't promise merited drinks, this time it does. Sip a classic Moscow Mule (Vodka, Lime Juice, Ginger Beer) as you overlook the city that never sleeps. You probably won't tonight, either.
www.standardhotels.com – 848 Washington St
Bathtub Gin
Cocktails
For a boozy evening full of glitz and glamour, it's gonna be Bathtub Gin. You'll feel as if you have some sort of camaraderie with Jay Gatsby and Nick Carraway. And don't forget to order gin, since, well, this is the liquor's home. We recommend Dutch Gin Fix (Nolet's Silver Dry Gin, Pressed Lemon, Combier Creme De Framboise, Fresh Raspberries, Served on the Rocks). You can thank us later.
www.bathtubginnyc.com – 132 Ninth Ave
The Tippler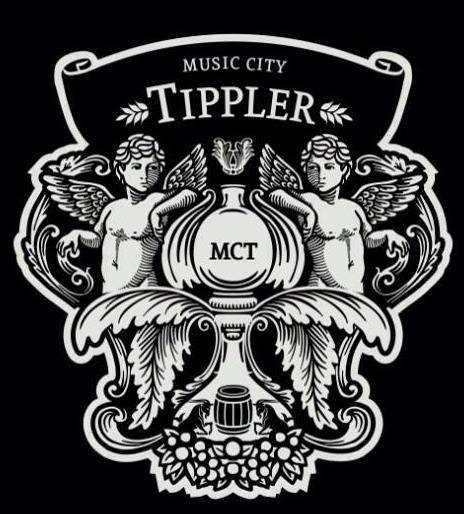 Oldest Speakeasy – Mixology – Cocktails
Hidden beneath Chelsea Market, The Tippler is both exclusive and welcoming. And isn't that the best way to describe New Yorkers, anyway? If being the oldest speakeasy in the neighborhood doesn't grant it bragging rights, than the fact that it serves up mixology cocktails does. Get creative and order a James and the Giant Kiwi (Vodka, Kiwi, Peach, Lime, Soda); however, if you want to keep it more simple, order a Gold Rush (Bourbon, Lemon, Honey).
www.thetippler.com – 425 W 15th St
The Raines Law Room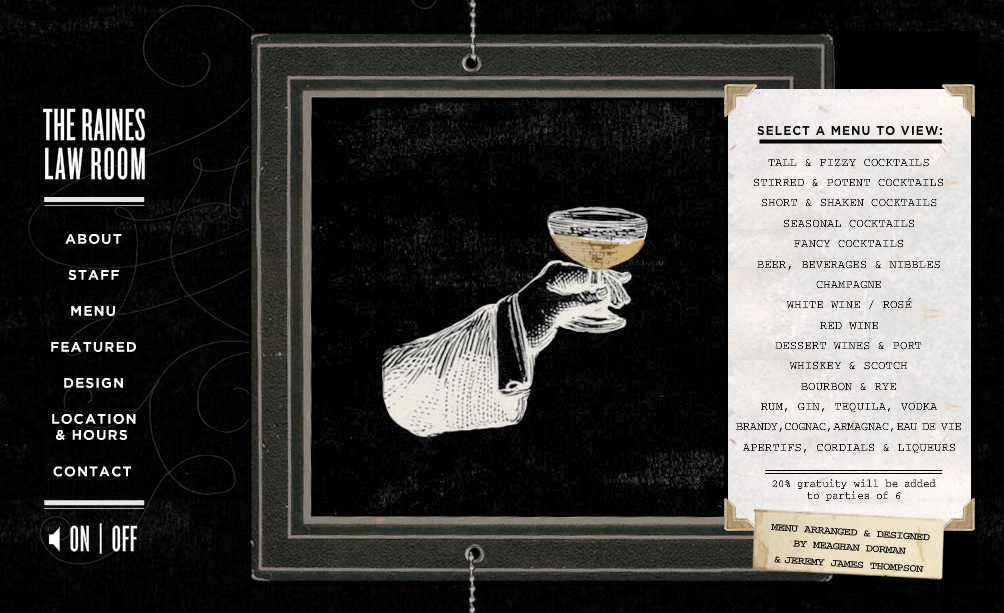 Speakeasy
If you've gotta ring a bell to get in, you know you've found the place. And if the secrecy of the entrance doesn't bring you back to Prohibition days (you've seen enough films on it to be able to place yourself in the era), then its cocktails will. Go for Tall and Fizzy and get a Sleepyhead (Laird's bonded applejack, lime and lemon juice, ginger syrup and club soda). It'll make you feel anything but lethargic.
www.raineslawroom.com – 24 E 39th Street