17 Jan

48 Hours in the Meatpacking District
Story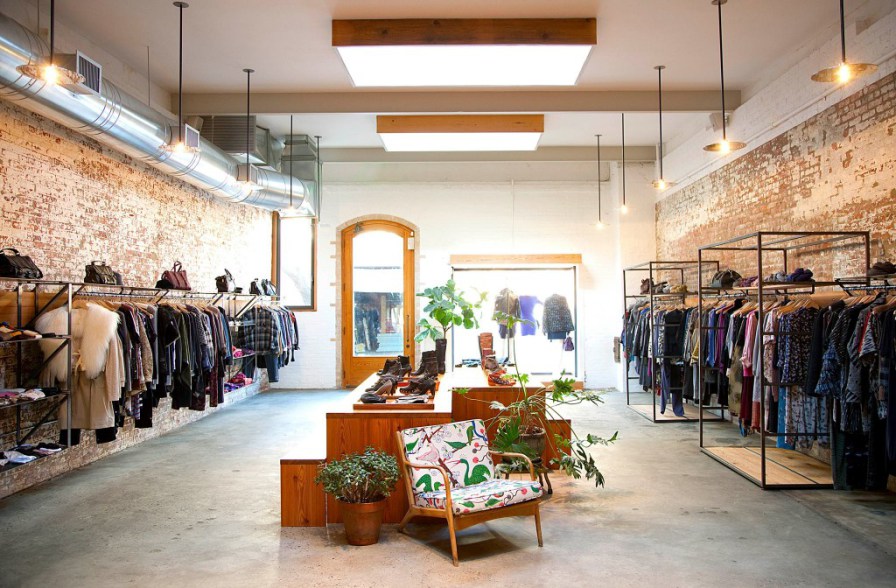 Story began as an idea to band creatives together to create compelling curations that challenge the traditions of retail. Their concept: take the point of view of a magazine, change it like a gallery and sell things like a store. And it works. But to fully understand their story, take a step inside of their 2000 square foot shop. You'll want to be a part of this narration, we promise.
thisisstory.com – 144 10th Ave
Alta Linea at The High Line Hotel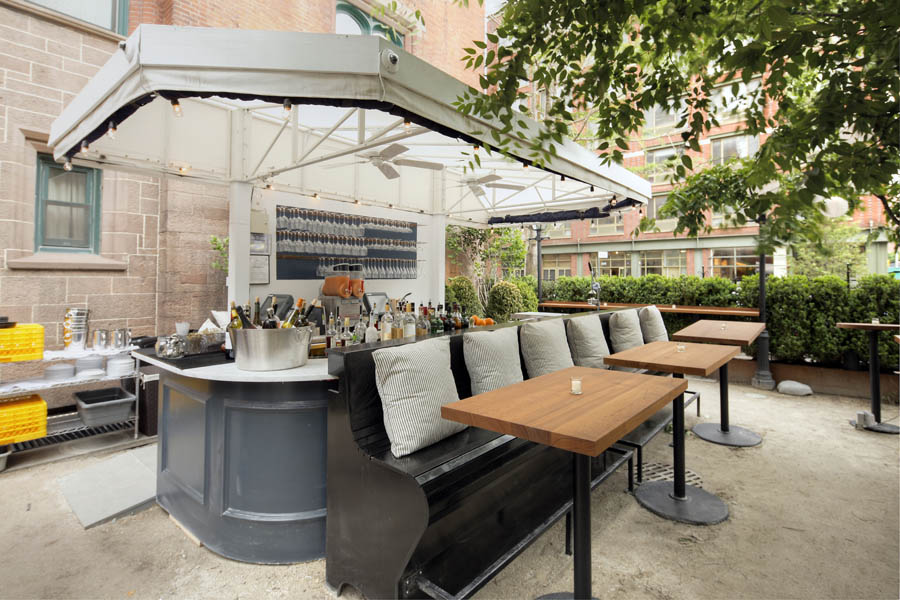 With its 1865 red-brick dormitory and original stained glass windows and pine floors, Alta Linea at The High Line Hotel is a must when in the Meatpacking District. Go for brunch or dinner, because both are exceptionally delicious. For brunch, we love the Breakfast Panini (Hard-boiled Egg, Cheddar, Bacon, Tomato, Chili Aioli); as for dinner, order the Herb Roasted Chicken (Brussels Sprouts, Peperonata, Thyme).
altalineanyc.com – 180 10th Ave
The Store of The Standard Hotel
For a gift that's a bit off the grid, The Standard Hotel's shop is the place to impress your friends on birthdays or to just treat yourself. Right now we are obsessed with their Clare Rojas Edition for The Standard. These hand painted and hand glazed tea light holders are delicate and vibrant. The tear shape symbol is used to honor water for all life on Earth. They'll surely not only do up any space in your home, but the planet will be happy, too.
standardhotels.myshopify.com – 848 Washington St
Maison 140
This charming boutique is your shop for envy-worthy decor pieces. A with railway style setup with wide plank wooden floors and warm lighting, you'll feel cozy and cared for as you browse. Their Match Pewter Footed Bowl with Rings is currently one of our favorites. We also love their ASA Memo Small Bottle.
maison140nyc.com – 140 9th Ave
Electric Room
For an electrifying night, this is the place. Located on the lower level of Dream Downtown, this intimate room will allow you to dance with friends and strangers alike while still making time to converse. And you'll want to make the time to just sit and talk on their Union Jack Flag-clad sofas. Keep calm and dance on.
electricroomnyc.com – 355 W 16th St
Soho House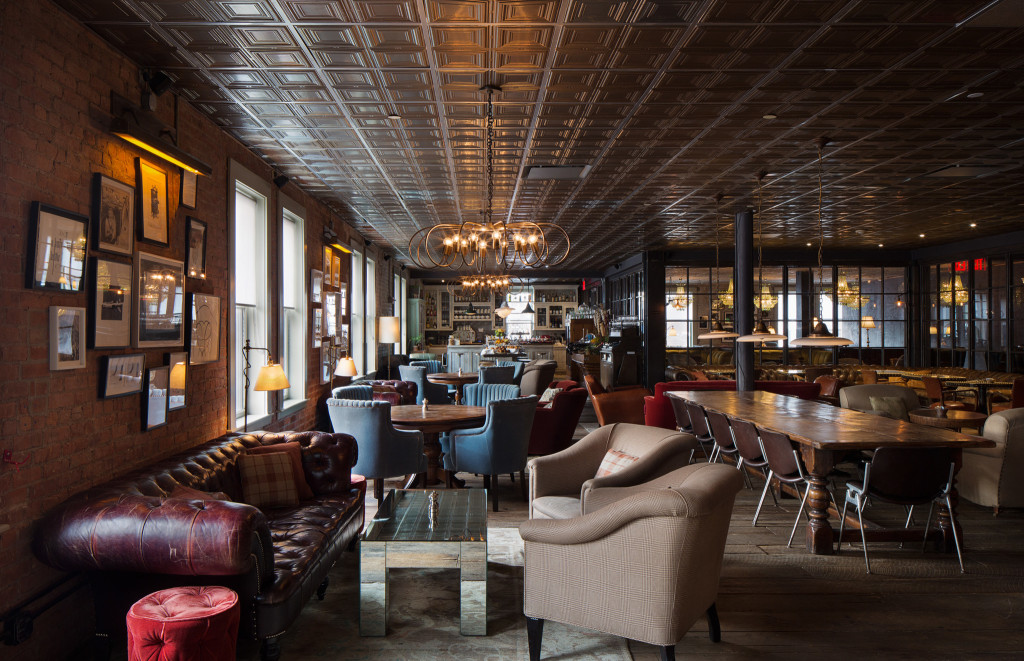 Founded in London in 1995, this private members' club is for creatives. The space is a converted warehouse with 30 bedrooms, a drawing room, club bar, library, pantry bar, restaurant, screening room, rooftop with a swimming pool, and 44-seat screening room and a cowshed spa. And the attention to detail is evident in every piece that was curated for the lavishly lovely space. And thank goodness for that.
sohohouse.com – 29-35 9th Ave
The Tippler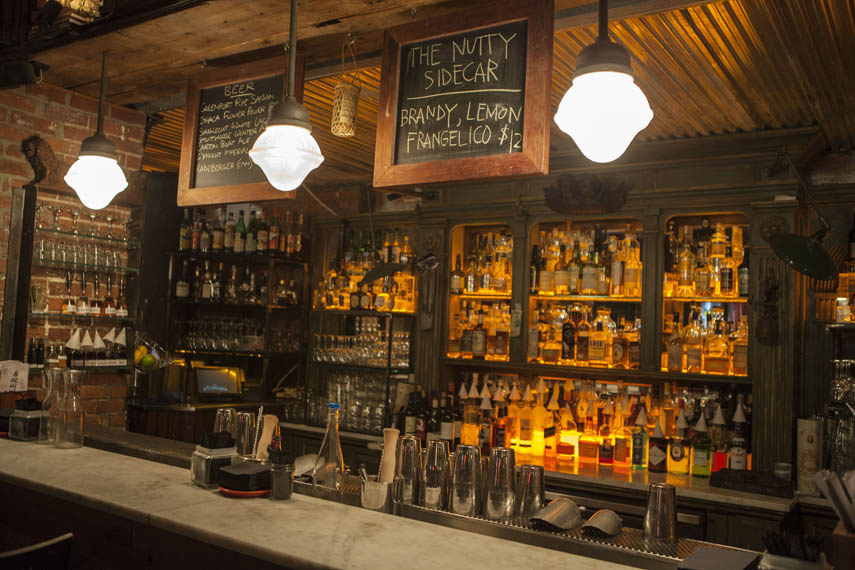 Hidden beneath Chelsea Market, The Tippler is both exclusive and welcoming. And isn't that the best way to describe New Yorkers, anyway? If being the oldest speakeasy in the neighborhood doesn't grant it bragging rights, than the fact that it serves up mixology cocktails does. Get creative and order a James and the Giant Kiwi (Vodka, Kiwi, Peach, Lime, Soda); however, if you want to keep it more simple, order a Gold Rush (Bourbon, Lemon, Honey).
thetippler.com – 425 W 15th St
Gagosian Gallery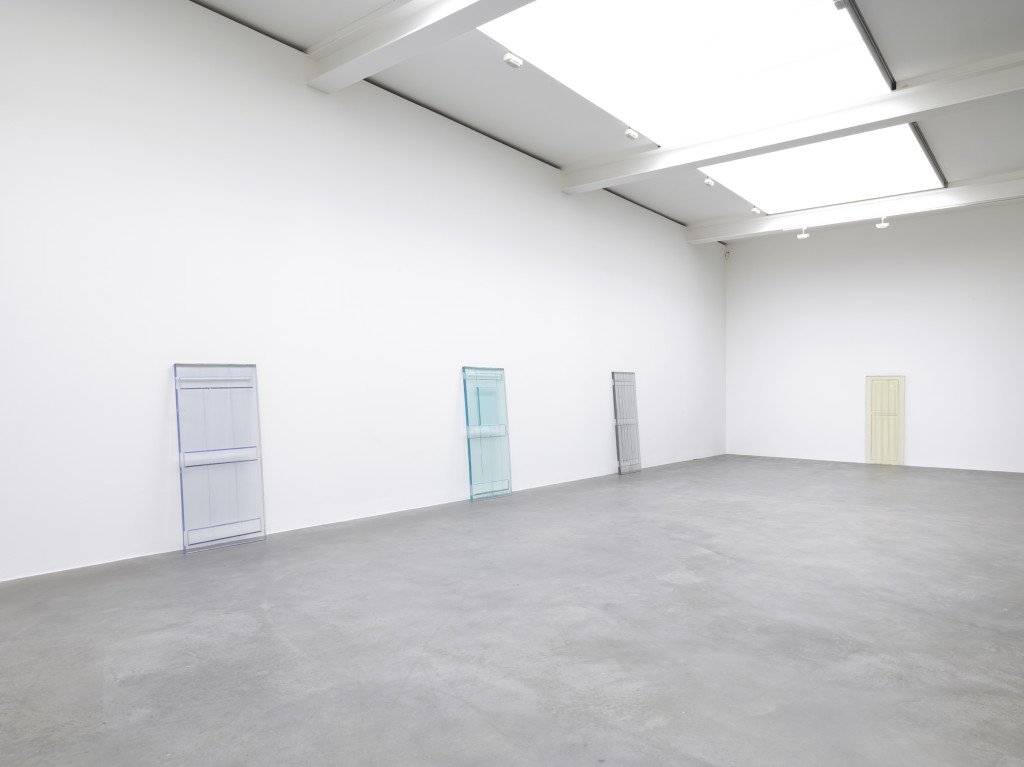 Larry Gagosian first opened his gallery in Los Angeles in 1980. With an emphasis on modern and contemporary art, he packed up and planted gallery spaces all throughout Manhattan. After that he went global. His Meatpacking District space has houses Dan Colen's Miracle Paintings and Richard Serra's New Sculpture.
gagosian.com – 555 W 24th St
David Zwriner
Located in a garage, David Zwriner showcases artworks that are as innovative as the space. From past exhibitions such as Wolfgang Tillman's PCR to Gordon Matta-Clark's Energy & Abstraction, you'll come curious and leave curious. And, after all, isn't art supposed to accumulate more questions through the ages?
davidzwirner.com – 525 W 19th St
Gallow Green
This rooftop garden is like a forest in the land of New York City. With its vines climbing up to the glass ceiling, you'll feel otherworldly as you sip some punch that was ladled to you by the staff. And as far as their punch goes, it's all gold. But if we had to pick our favorite, it would definitely be the Glasgow (angostura 1919 and smith & cross rums, mineral water, lemon oleo, nutmeg). Now, back to reality.
mckittrickhotel.com/gallowgreen – 542 W 27th St
The High Line
This revitalized piece of an old New York will surely leave you curious and awestruck. Part of the West Side Improvement Project, The High Line used interstate railroad tracks as its base and went from there. With an overview of the Hudson River and the west side, it'll be your personal walking tour. And with the beautifully maintained gardens, beds of grass, and a good book in hand, it's the ideal place to almost escape the city's buzz without really leaving it.
The Whitney
The renowned Whitney bid their Upper East Side location farewell for a chic new space in The Meatpacking District (resting right along the Hudson River, may we add). And it's a must see. Innovation has always been synonymous with this pioneering institution, and it's not just because of the architect Renzo Piano's genius design. Each piece is curated into the space to further contribute to the dialogue that surrounds American Art.
whitney.org – 99 Gansevoort St
SVA Theater
If you love going to the movies but want a change of scenery from the overpriced concession stands and tackily-clad carpet, SVA Theater's classic red velvet seating and industrial lobby will do just that. They do free screenings often, too, so if you're with a group of friends with varying budgets, everyone can agree on SVA Theater (calendar with screenings are listed on their website).
svatheatre.com – 333 W 23rd St
Mulino a vino
When a restaurant serves your food according to your wine selection, you know you've made it. The dimly lit and antique-looking wooden furniture only adds to the mix for an idyllic Saturday evening in the city that never sleeps. As for their dishes, we recommend going with small plates to share. Ravioli Cacio e Pepe (Fresh homemade ravioli filled with Cacio e Pepe, green pea puree, and prosciutto chips) and the Pollo Alla Diavola (tender, slow-cooked, spiced and spicy chicken served with a beet reduction) are our personal favorites. If you're with a group of friends, you may want to get one daring plate, such as the Octopus Alla Genovese (roasted octopus with green bean puree, potato, and pesto sans garlic).
mulinoavino.com – 337 W 14th St
Lupulo
Whether you want lunch, dinner, or a late night meal, Lupulo (inspired by famed cervejarias,) is fitting. This wood paneled space is cozily welcoming. But let's get to the food. For lunch we love the Filet de Bacalhau (Salt cod filet sandwich, spicy pickled ramp mayo, potato bun); dinner is Polvo Assado Com Grãos (Grilled octopus, chickpeas, black eyed peas, pickled turnips with romesco); a late night meal is Red Snapper Cru (Red snapper served raw, coconut milk, kaffir-lime broth, fermented serrano, benne seeds).
lupulonyc.com – 835 Ave of the Americas
Flex Mussels
With a knack for seafood, Flex Mussels is here to fill all your nautical cravings. They're notorious for their Lobster Roll (1# lobster, toasted bun, citrus aioli, celery, flex fries) with mouthwatering flex fries and their Smoked Salmon Plate (tomatoes, capers, chopped egg, herb cream cheese, toast, everything bagel donut). But if seafood isn't up your alley but you don't want to miss out on dining with your friends, we love The Goat Cheese Toast (brunetta tomato, maldon sea salt).
flexmussels.com – 154 W 13th St